Utopia | Discography | John Metcalfe
Artist: Tom Kerstens G Plus Ensemble
Composers: John Metcalfe and Joby Talbot
Title: Utopia
Label: Real World
Release date: 10 May 2010
Tracklisting
1. Utopia
2. Croydon
3. Cyanide
4. Dead Space
5. First Day of Summer
6. Iliac Crest
7. Polarisation
8. Incubator
All above tracks composed by Joby Talbot.
9. The Third Fire: composed by John Metcalfe
1 - Never Even
2 - The Number 88
3 -The First Trip to Palatine
The Third Fire is a trio of pieces for solo guitar and digital delay. John Metcalfe has composed a piece for Tom Kerstens that is inspired by his love of electronic music and his time with the Manchester band Durutti Column, whose guitarist, Vini Reilly, is a master of this way of approaching guitar music. The three titles relate to that period of John's life, for example, Palatine refers to the original address of Factory Records.
10. Silent Westway composed by John Metcalfe
John Metcalfe says that he starts from a sonic perspective and tends to bolt titles on after he has composed a piece. Despite that, he describes the source of this dreamy and haunting piece, as one inspired when he was mastering an album at a studio that overlooked the Westway, the raised section of the A40, in central London. The studio's soundproofing insulated him from the noise of the traffic that hurtled past. We hear a kind of serenity, a dislocation from the busy-ness of the silenced urban highway in this sprightly and warmly melodic reverie.
13. Ochre Orange Freeway composed by John Metcalfe
In Arizona and Colorado, the squat crag-like buttes jutting out of the desert add to the burnt orange sense of a landscape that is primeval and parched beyond imagining. John Metcalfe says, 'I have always enjoyed road trips in America' This is the kind of thing I might listen to in a thoughtful moment with my feet up on the dash and the roof down at sunset'.
14. As She Fell composed by John Metcalfe
This piece is for string quartet and one guitar. Again, unusually, this piece does have an origin in something that happened. It is inspired by his mother's death and is a way of imaging the moment she fell. It is an emotional piece both for him and for Tom Kerstens, whose father died at about the same time. It begins gently and hesitantly as though leaves are rustling in gusts of wind before it establishes a strange, almost overheard, sense of uncertainty. It rises in volume half way through but never quite asserts its presence. There is a moving sense that you are dreaming as you appear to overhear this piece.
Credits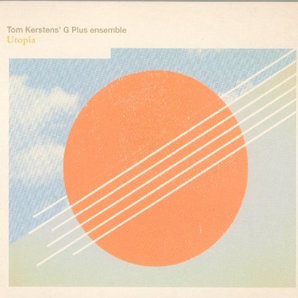 Reviews
Tom Kerstens and his genre-defying G Plus Ensemble are in their perfect place.
This is not a 'classical; CD as such; in fact, it defies easy categorisation. Both Joby Talbot and John Metcalfe are composers whose practices straddle numerous genres - for example, the former was a member of the cult band The Divine Comedy, the latter a voila player with post-punk Manchester band The Durutti Column. And yet there's a definate minimalist aesthetic running through these atmospheric works, all of which were commissioned by that tireless proselytizer for the contemporary classical guitar, Tom Kerstens for his G Plus Ensemble.
From the obsessive ostinatos and tricky syncopations of Talbot's 'Utopia' through the same composer's radiant 'First Day of Summer' and Latin-inflected 'Iliac Crest' to Metcalfe's superb 'The Third Five' a triptych for solo guitar and digital delay, and the sombre, elegiac 'As She Fell', this is music that for the most part eschews complicated musical development in favour of hypnotic cascades of sound and visceral, rhythmically vibrant accretions. Kerstens and friends play with a precision that seems to grow out of the nature of the material rather than being imposed on it - interpretation at its most natural. It's also great to hear Kerstens on bass guitar, as the music sometimes requires.
As Kerstens says in his booklet-note, "Rather than engaging in dubious 'cross-over' projects I wanted music that, whilst incorporating pop, rock, jazz and classical elements, simply is 'itself': expressive, individual and open to a potentially wide audience." Mission accomplished.
William Yeoman, The Gramophone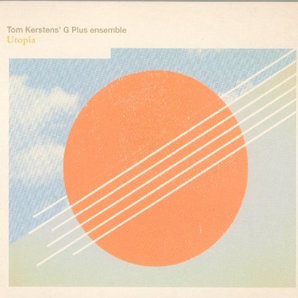 John Metcalfe Discography
Solo Albums
Arrangements and Compositions
John Metcalfe on Soundcloud