The Inner Line | Discography | John Metcalfe
Artist: John Metcalfe
Title: The Inner Line
Label: Black Box
Release date: 22 January 2004
Catalogue number: BBM1053
Tracklisting
95
Schoenberg
George
Ray B
The Inner Line
Suspicion
The Thrill Is Gone
Moving On
1916
Groovy Dog
Joe
Eh? No! No!
Blue Ruby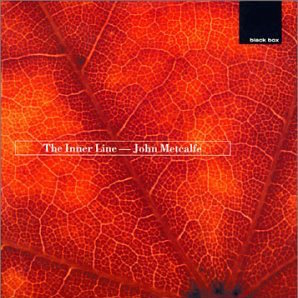 Reviews
Billboard - "... a solo debut that crosses all manner of boundaries. Melding avant-pop and electronica, film music and contemporary classical, The Inner Line puts forth a set of highly melodic, sonically compelling songs without words. The disc features Metcalfe's fellow Duke players and Ralph Salmins on drums, but it's the leader's show, as he plays viola, violin, and guitar in addition to composing, programming, engineering, and producing.
With the album art looking far more electronica than classical, The Inner Line is the ideal item for classical fans wanting to investigate a pop-leaning, contemporary sound world or for electronica fans who crave far more musicality than they're used to getting."
The Wire - "'The Inner Line' sounds like a resume of golden hours in Manchester... rippling guitar streams... crisp percussive breaks... the music flows as if following a single continuous conception... more interest than mere mood in Metcalfe's skilled crafting of textures and judicious pacing of his materials."
Alick Sethi, The Electric Cafe - "... a really great album... really flows from beginning to end. A great marriage of styles... the Inner Line is just an amazing listen."
David Hersrud / CD-TV, Off The Record - "John Metcalfe's 'The Inner Line' is an absolutely brilliant mix of contemporary classical music, avant-garde pop, dance rhythms and electronica."
Amazon.com reviews:
"rating: 5 stars - unusually beautiful I bought this because it was featured in a harmonia mundi brochure, a classical label. It sounded interesting from the description but the cd exceeded my expectations. a combination of minimalist, classical and electronic/ambient music; it is both beautiful and intellectually fascinating. I hope this is the first of many cd's to come from Metcalfe."
"rating: 5 stars - an album for lovers of ethereal strings I bought this album as it was described by someone as 'the tubular bells of the 21st century'. It did not disappoint. The use of repetitive figures is a common feature throughout, overlayed by beautiful guitar-work.
Although heavily indexed, the album needs to be enjoyed as a whole, but you may be forgiven for hitting the 'repeat' button on a few of the pieces. My particular favourite is the delicate and visually-evocative track '1916'. A beautiful piece."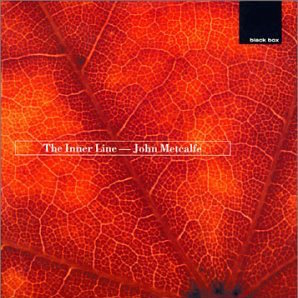 John Metcalfe Discography
Solo Albums
Arrangements and Compositions
John Metcalfe on Soundcloud