Live | John Metcalfe | Official website
Upcoming shows Berlin; Roter Salon
9th April 2017
7.45

Live Archive
UK Tour May 2016:

8 May 2016: BRISTOL Colston Hall Lantern
13 May CORK Triskel Arts
15 May MANCHESTER The Castle Hotel
19 May BRIGHTON Great Escape Festival
20 May OXFORD The Bullingdon
21 May STROUD Brunel Goods Shed
28 May LEICESTER Cookie
29 May 2016: LONDON Elgar Room
Womad 2015
B+W Stage
24th July 2015 7.45

The Appearance of Colour: Album launch, 2015
St. Pancreas Old Church, London
Wednesday 8 July 2015
8:00pm

Featuring:
John Metcalfe
Ali Friend - Bass
Daisy Palmer - Drums
Tom Cawley - Piano
Louisa Fuller - Violin
Hunting:Gathering live at Kings Place, 2015
Live at Kings Place
Friday 22 May 2015
7:30pm Hall One

Programme:
Gavin Bryars String Quartet No. 2 (1990)
Max Richter Infra 8 (2010)
Kevin Volans String Quartet No. 2 Hunting:Gathering (1987)
The Duke Quartet
Louisa Fuller violin
Rick Koster violin
John Metcalfe viola
Sophie Harris cello
Monomedia @ Kings Place - May 2013
John Metcalfe's Monomedia curated week at Kings Place, London on 9-11 May 2013 featured performances in the dark with Matthew Herbert's New Radiophonic Workshop, Thomas Dolby, Goldfrapp's Will Gregory with Moog Ensemble, featuring Portishead's Adrian Utley.
Thomas Dolby: The Invisible Lighthouse
Thu 9 May 2013 - 7:30pm / Hall One
Will Gregory's Moog Ensemble
Fri 10 May 2013 - 7:30pm / Hall One
John Metcalfe Band & special guests + The New Radiophonic Workshop
Sat 11 May 2013 - 7:30pm / Hall One
---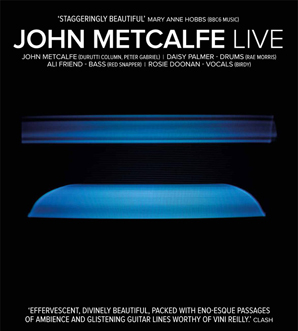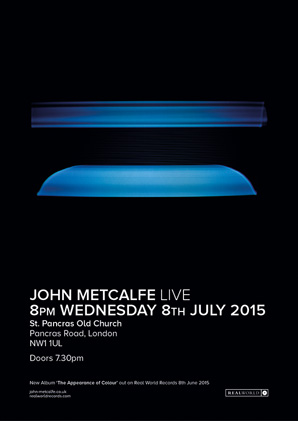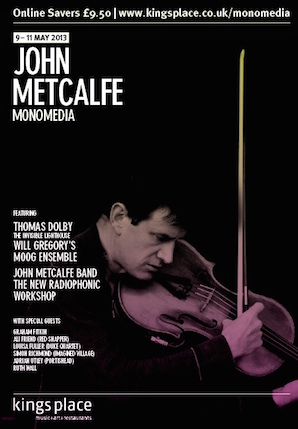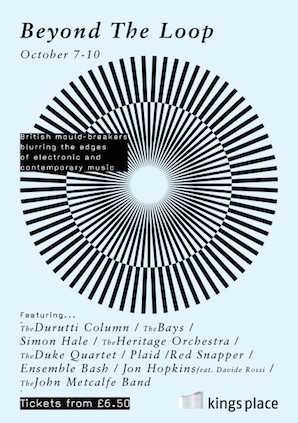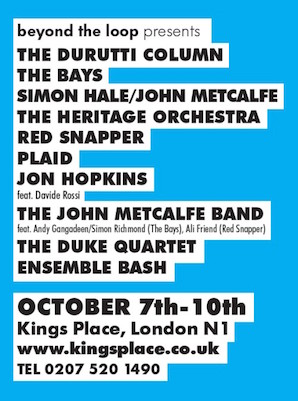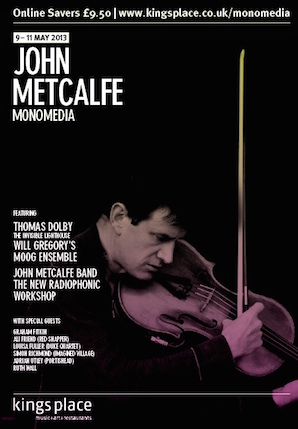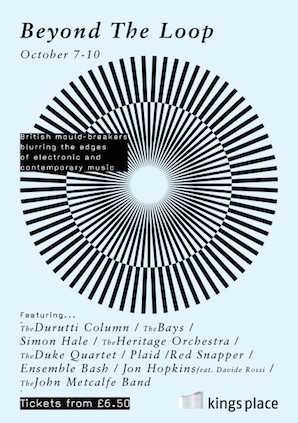 The John Metcalfe Band
John Metcalfe; Guitar, Viola, Keyboards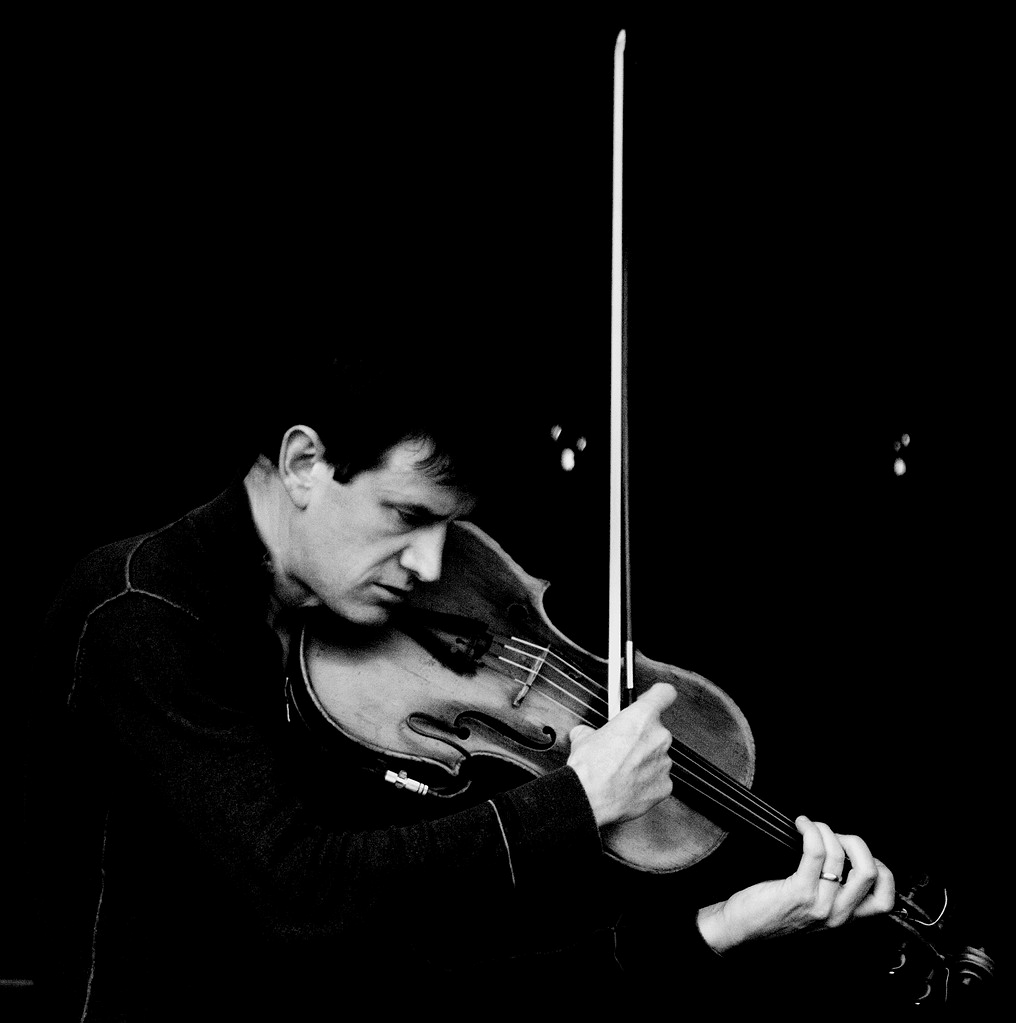 Ali Friend; Bass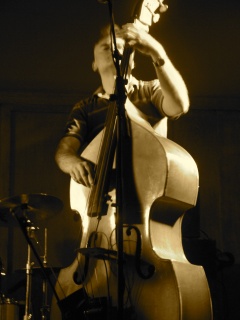 (Red Snapper).
Rosie Doonan; Vocals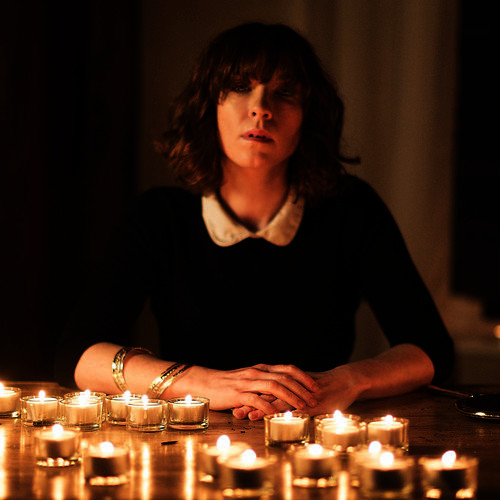 (Birdy, Peter Gabriel).
Daisy Palmer; Drums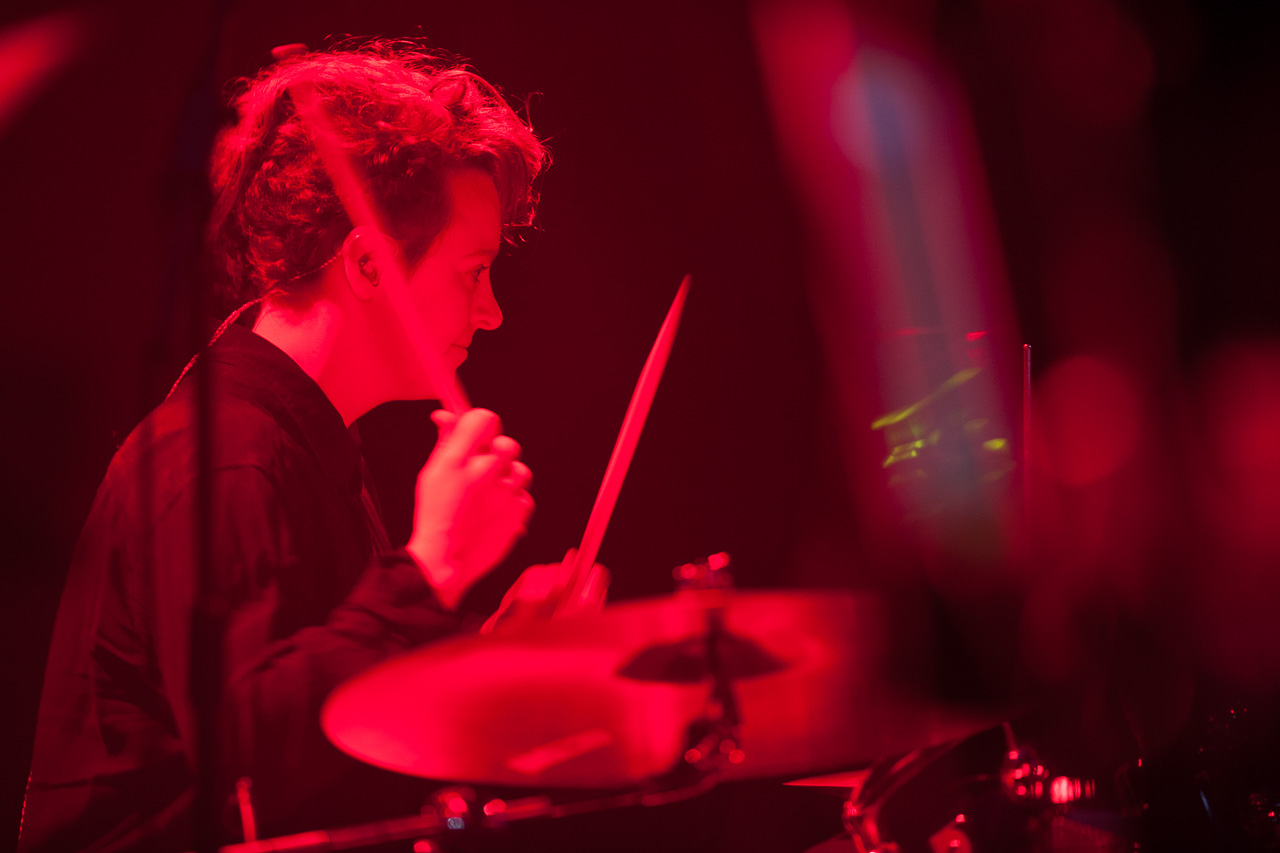 (Vaults, Rae Morris).
---