Arranging | John Metcalfe | Official website
Since his work on Morrissey's no.1 solo album Viva Hate, John Metcalfe has become one of the UK's top arrangers working for artists such as Simple Minds, Bat For Lashes, Blur and Catatonia. He provided all the strings for the Concert for Linda at the Albert Hall, working with George Michael, Johnny Marr and Tom Jones. After hearing his arrangement of 'Angel in The Morning' for the 'Friends' soundtrack, the Pretenders' Chrissie Hynde asked John to arrange some of her most famous songs for the 'Isle of View' album which featured The Duke Quartet.
John Metcalfe was the arranger, MD and co-producer of Peter Gabriel's orchestral albums, 'Scratch My Back' and 'New Blood'. Metcalfe was closely involved in helping Gabriel re-interpret covers of major artists ranging from David Bowie to Paul Simon using only orchestral instruments. Mojo magazine called it "A profound re-imagining made manifest in an orchestral soundworld as rich and thrilling as ever recorded at Air, the studio founded by George Martin". Touring was worldwide visitng renown venues such as Radio City in New York and the Hollywood Bowl.
Most recently Metcalfe has arranged for albums by Bat For Lashes, Brooke Fraser and Coldplay's 'Ghost Stories'.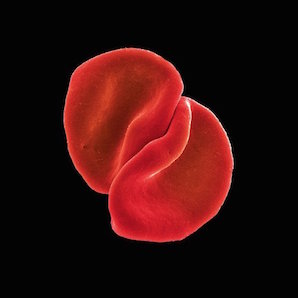 Peter Gabriel's Scratch My Back
Scratch My Back was released in the UK on 15 February 2010 on Virgin Records. To help craft his recording of the album's eclectic array of cult favourites and classic tracks, Gabriel enlisted Metcalfe as composer/arranger and producer Bob Ezrin (Pink Floyd's 'The Wall', Lou Reed's 'Berlin').
The album's richly diverse sounds include the sparse romance of Lou Reed's The Power of the Heart, the powerful musical journey of Elbow's Mirrorball and an epic arrangement of Arcade Fire's My Body Is A Cage.
The album was recorded at George Martin's Air Lyndhurst Studios and the Real World Temple with further editing and mixing at Real Worlds Studios in Wiltshire. The first public hearing of the album came when Gabriel opened his set at 2009's WOMAD festival with a performance of Paul Simon's The Boy In The Bubble.
The track-list and running order as follows:
Heroes (David Bowie)
The Boy in the Bubble (Paul Simon)
Mirrorball (Elbow)
Flume (Bon Iver)
Listening Wind (Talking Heads)
The Power of the Heart (Lou Reed)
My Body is a Cage (Arcade Fire)
The Book of Love (The Magnetic Fields)
Think it's Going to Rain Today (Randy Newman)
Apres Moi (Regina Spektor)
Philadelphia (Neil Young)
Street Spirit (Radiohead)
More info including footage from the orchestral recording sessions at petergabriel.com.