A Darker Sunset | Discography | John Metcalfe
Artist: John Metcalfe
Title: A Darker Sunset
Label: Big Chill Recordings
Release date: 3 July 2008
Tracklisting
Echo Valley
The Shock of Recognition
Felt, Unseen
Copper Beech
A Whole Day Nearer
Otama
Nothing More True
Parkstone
As She Fell
You Call My Name
Undertow
Higher, Lighter
Constant Filter
Otama (Palm Skin Productions Remix)
A Whole Day Nearer (Nitin Sawhney Remix)
Credits
Nitin Sawhney Remix
Remixed at Spirit Dance Studios
Engineered by Dean James
Palm Skin Productions Remix
Remixed at Pacific Rim Studios
Mastered by Mandy Parnell at Electric Mastering
Design: 59Deluxe
Cover image: Tom Oldham
Listen and Buy Now at iTunes UK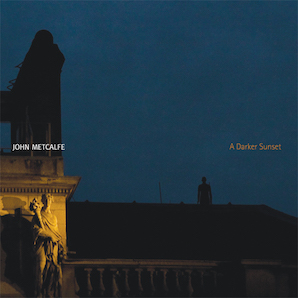 Reviews
This third album from New Zealand-born British composer and former Durutti Column and Duke Quartet member, is a woozy wedding of classical, electronica and ambient. String arranger by rock royalty appointment (Morrissey, The Pretenders, Blur) Metcalfe released his first album in 2004 and the fact this album is released by The Big Chill gives a good indication of where its heart lies. It's a gloriously schizophrenic collection, one minute lazily teasing out notes amid floaty atmospherics (opener Echo Valley), then jack-knifing into a 60's spy thriller set piece, heavy on brass and scratching (A Whole Day Nearer, Undertow). We're seven tracks in, at Nothing More True, before vocals arrive, and even then it's as a looped breathy syllable refracting back on itself. We don't get actual lyrics until an A&R-worrying ten tracks in, on You Call My Name, whose skittering beat mirror downbeat drum'n'bass'n'chillout duo Lamb. A wonderful wrong-footing of a music business built on the selling of vocalists as personalities.
Eamonn Forde
The Word
It seems that every man and his dog wants to be a film composer nowadays. Very few actually know what it takes, let alone have the understanding, poise and ability to create that kind of emotive resonant sound. String specialist and ex-Durutti Cloumn member John Metcalfe however is one such musician.
DJ Magazine
John Metcalfe made his name helping Vini Reilly to construct mesmerisingly ghostly guitar sculptures in the Durutti Column years ago, and has since established himself as one of the top string arrangers in Britain. His third album, though, owes at least as much to electronica as to classical.
One or two tracks engage in sub-Michael Nymanisms, but most of A Darker Sunset is that rare thing: ambient with an edge. Felt, Unseen deploys the repetition techniques of Steve Reich to create an awesomely lovely effect of twilight-after-rain, Parkstone is a dizzying trill of kaleidoscopic piano playing, and the stately beauty of The Shock of Recognition is only marred by an ill-advised synth line that wobbles along the track like a gaudy squiggle across a painting.
It would've been easy for a man of Metcalfe's gifts to go down the more lucrative road of soporific chillout. Instead, this is imaginative and impressive.
Jonathan O'Brien
Sunday Business Post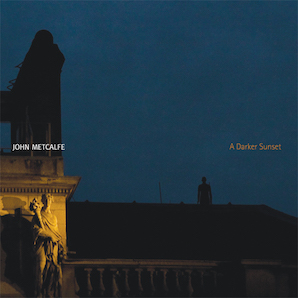 John Metcalfe Discography
Solo Albums
Arrangements and Compositions
Musicians on A Darker Sunset
Ali Friend: bass
Louisa Fuller: violin
Andy Gangadeen: drums
John Metcalfe: viola, piano, violin
Simon Richmond: sonic science
Robin Blaze: Vocal on Echo Valley
Ruth Ann Boyle: Vocal on Nothing MoreTrue and You Call My Name
Ian Burdge: Cello on Higher, Lighter, Undertow and Otama
Attab Haddad: Oud on Nothing More True
Tim Kellett: Trumpet and Piccolo Trumpet on A Whole Day Nearer
Chris Worsey: Cello on A Whole Day Nearer
John Metcalfe on Soundcloud